Benefits
Some of the real world benefits VoicePrint users are experiencing
What can VoicePrint do for you?
Imagine the benefits in your everyday life, both professionally and personally, that you would experience if you could really understand and master how to communicate successfully in all the different situations that life throws at you.
The way we talk is a skill that we use every day, but we don't usually give it a lot of conscious attention. We are more successful when we do.  VoicePrint is a personal profiling tool that lets you visualise and understand the way you talk, how you are heard by others, and the impact that you have.
VoicePrint equips you with the awareness and the resources that you need to tune your communications, develop your influence and make your voice count.
VoicePrint provides you with an innovative diagnostic into a skill that has never been more important. It generates powerful personal insights and practical guidance on how to turn those insights into greater capability and improved performance.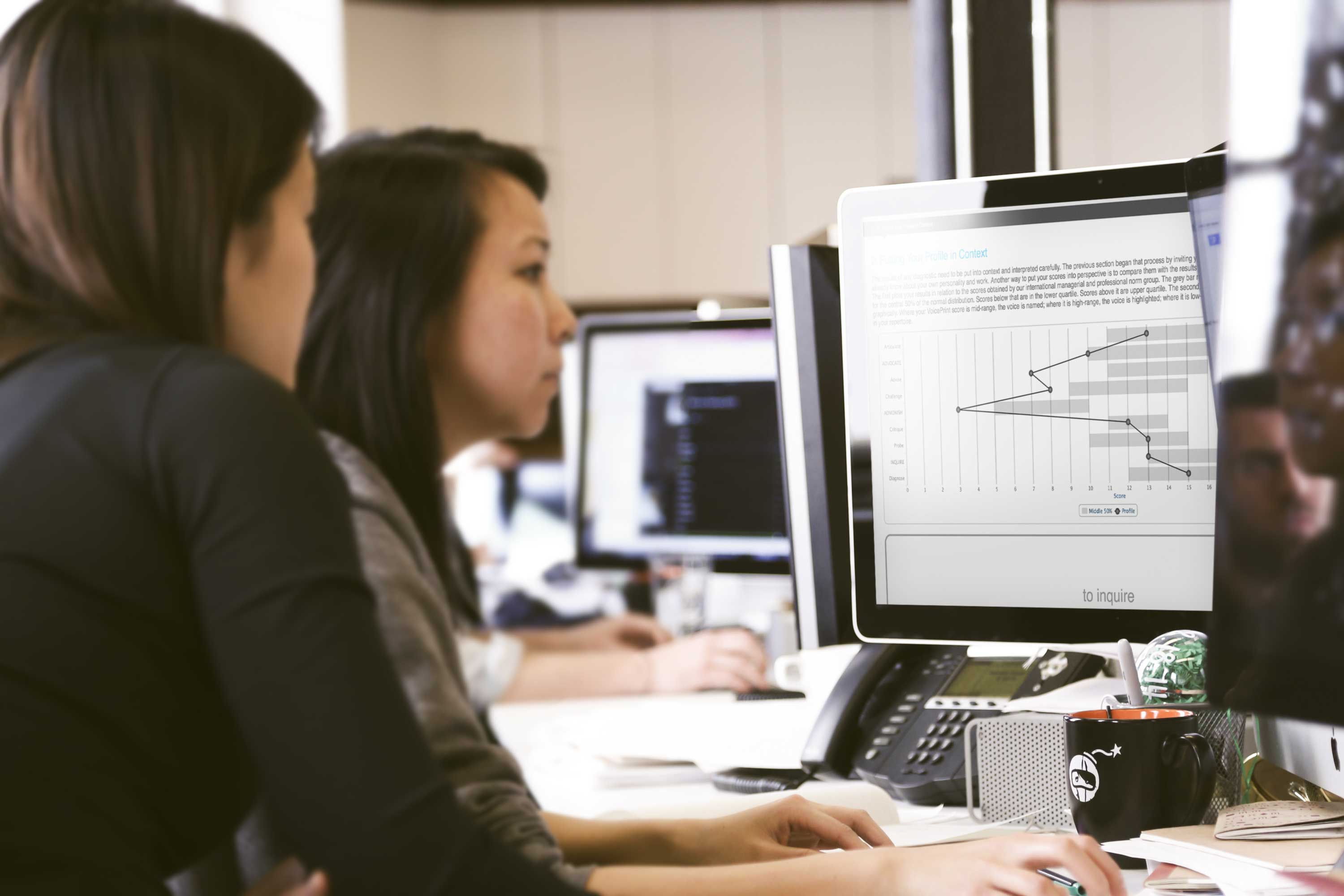 Development that is relevant, accessible, practical
The most powerful profiling tool I have used.
Better use and less waste of people's strongest energies
VoicePrint changed my life.
Improved communication, collaboration, engagement and alignment
It made me a more dynamic and successful communicator.
More agile leadership, culture and change
Improved performance across all our key performance indicators.
More productive thinking, dialogue, interactions and outcomes
Taking responsibility for the success of the conversation.

Increasing personal effectiveness: knowing what, knowing-how and knowing-when
The most rewarding and useful piece of development I've ever done.
Let's find the best way for you to enjoy these benefits
Get VoicePrint
Benefits