VoicePrint Online Accreditation
e-Learning accreditation is a convenient and more flexible way to become trained and approved to use the VoicePrint diagnostic and development tool.
About the online accreditation
Our online Accredited Practitioner training course is a blended learning programme, comprising text, video and audio materials for self-study, interactive discussion forums, live practice and video conference sessions. The whole process, and your own personal progress, will be facilitated by a dedicated VoicePrint Master Practitioner.
The scope of the programme corresponds directly with that of our established 'in location' or face-to-face training, which is a 2 days plus practice course leading to practitioner accreditation.
The asynchronous nature of the self-study elements, coupled with the regular opportunities to take part in the live sessions, enable you to progress at your own pace and timetable.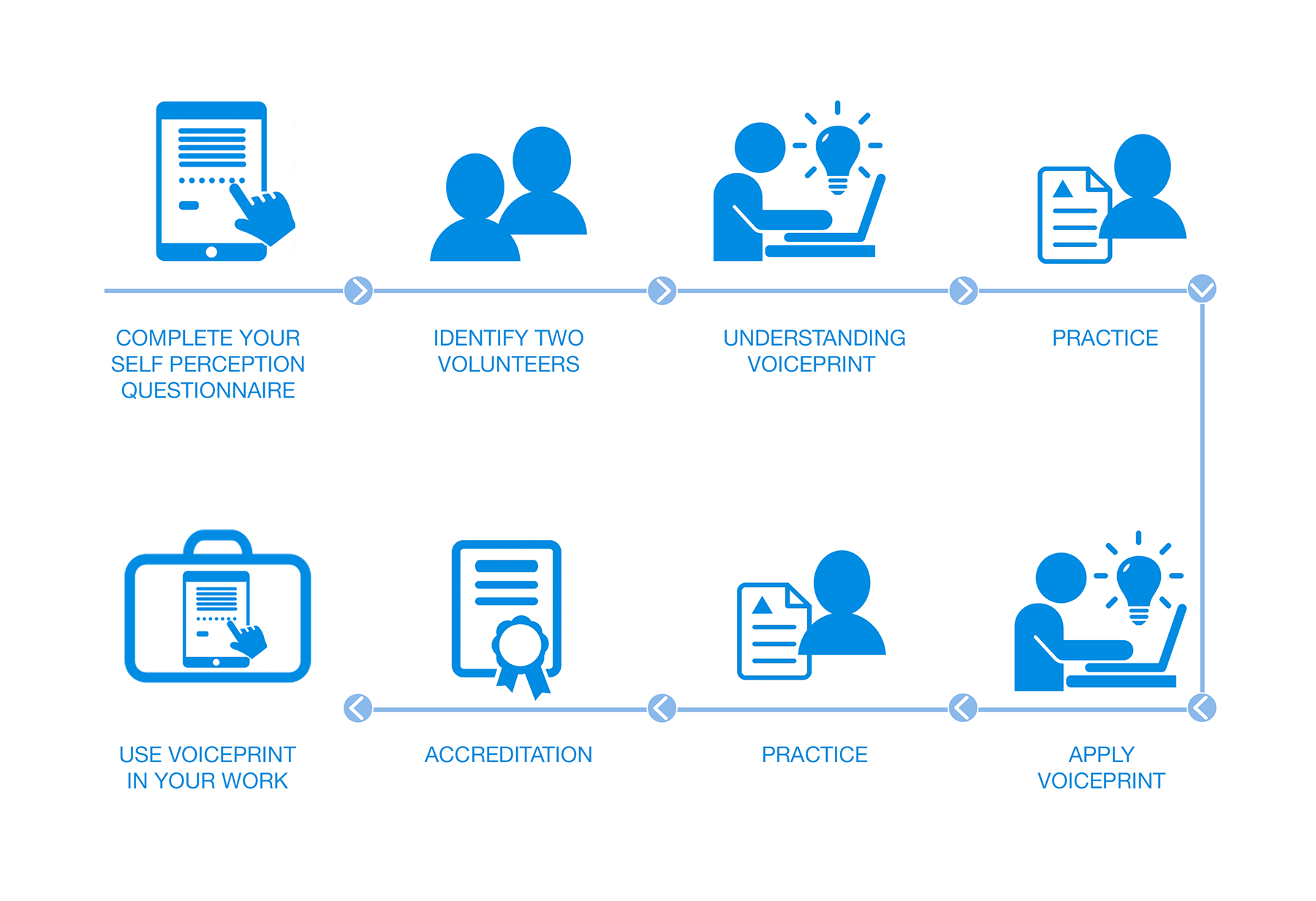 The course covers
Understanding the VoicePrint model
The individuality of profiles
Understanding the pressure profile
Making a difference in practice
Developing working relationships
Live Practice
Completing your own practice cases
VoicePrint 360 and the VoicePrint Group Profile
Completing your accreditation
Included in the course
15 – 20 hours learning time
Expert facilitators
Interactive learning forums
Live sessions
Case studies
Video lessons
Audio examples
Flexible on demand access
Your own VoicePrint self perception
"I found the accreditation training invaluable to gain an in depth understanding of the background and process to using the Voiceprint tool."

Book your online accreditation place now
Online Accreditation